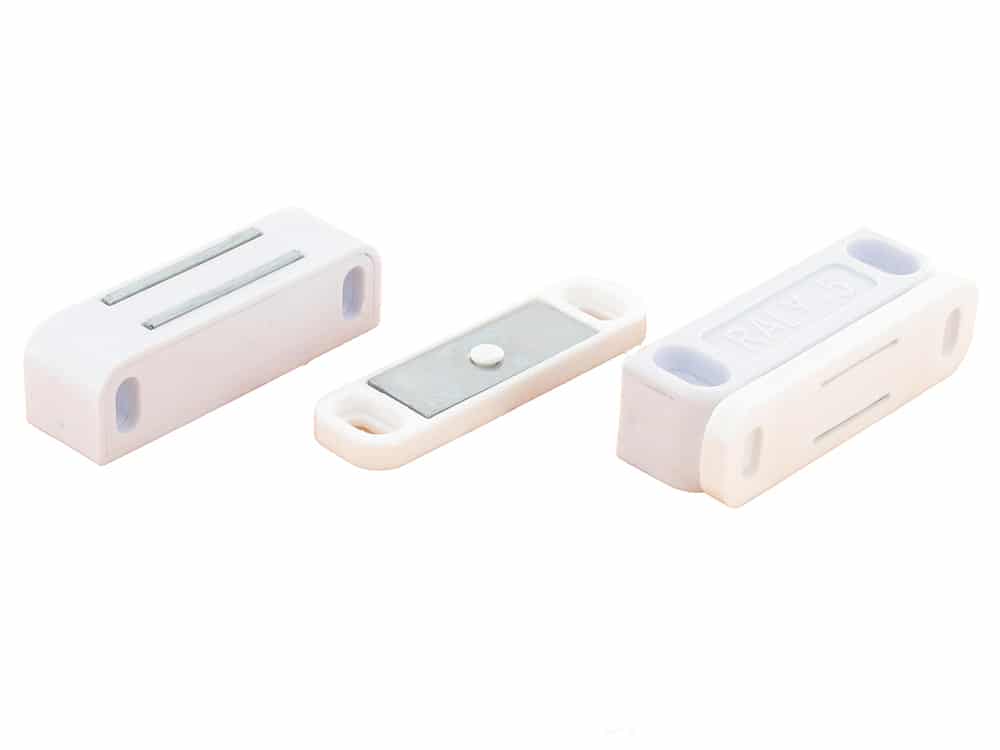 Brown Magnetic Catch - Raly 4M 42x14x14mm
Suitable for all furniture and holding applications. These Catches come in three styles – Raly, Supec and Slimline. The Raly Magnetic catch is a high quality magnetic catch have a fixed magnetic pole design with slotted recessed fixing positions for easy positional adjustment. It also includes a mobile counterplate fixed to a plastic base for additional flexibility for achieving the best holding force. The Supec catch is a surface mounted magnetic catch. It has a mobile magnetic pole piece design to allow an automatic take up of parallel play when fitted with the fixed counterplate. It also has slotted fixing positions for positional adjustment. It is a simple yet robust construction. The Slimline magnetic catch is only 6mm thick, it is designed to be easily fitted with a 2.5mm diameter fixing hole. It comes with an adhesive counterplate. The Slimline magnetic catch has mobile pieces which has a dampener for cushioning and shock absorption which also serves to take up any play.
View basket
"White Magnetic Catch - Raly 6B 56x14x14mm" has been added to your basket.