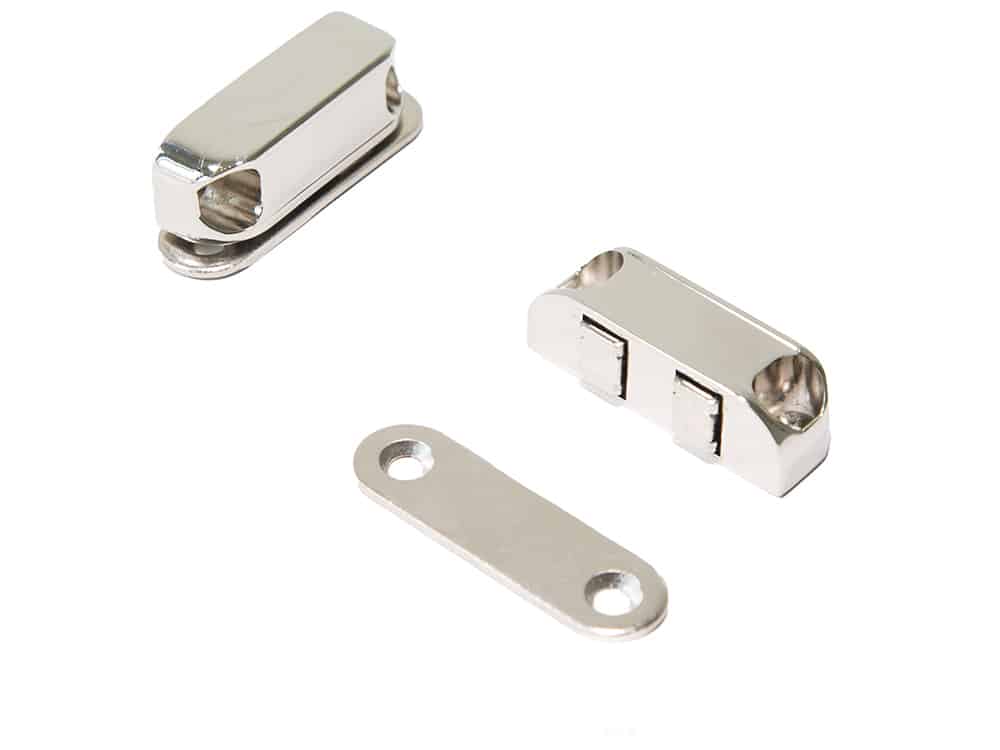 Buy Metal Magnetic Catches online with Bunting – eMagnets™
As part of our ever-growing range of magnetic catches we have selected these robust, high performance, metal cased magnetic catches for those times when you need a little more performance from a catch.
These catches lend themselves perfectly to applications where you require a tougher magnet or require a greater holding force, up to 6kg holding force in fact.
The CA611AM and CA612AM work particularly well in industrial applications where a strong case and high pull force is required but aesthetics are less important.
If you require a strong, robust magnetic catch but still need it to look great then the CA609AM is the perfect catch. House in a lovely chrome plated metal housing this heavy-duty catch is both strong and beautiful. The magnets are retained in the housing and the fixings are disguised which produces a very elegant looking catch making it suitable for a wide variety of applications where it needs to be aesthetically pleasing such as furniture design.
All our Metal Magnetic Catches are available in a range of pack quantities from 5 to 100 catches … Discounts are increased for every increase in pack quantity.
If you require any assistance in selecting your magnetic catches please don't hesitate to contact our sales and technical support department.