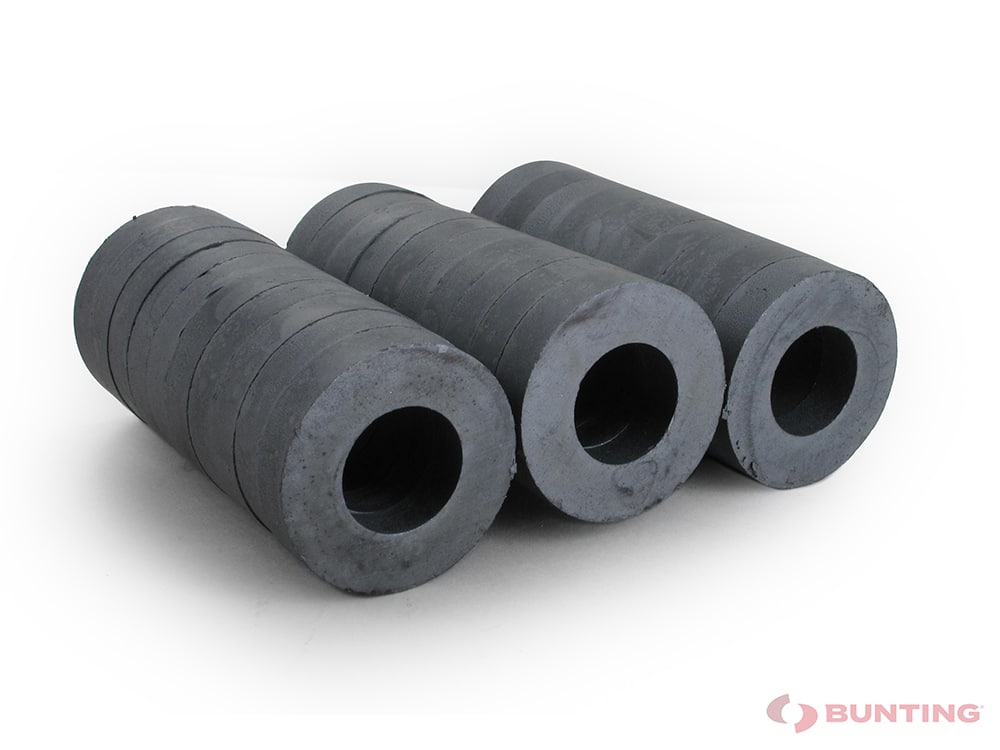 Buy Ferrite Ring Magnets online with Bunting – eMagnets™
Ferrite Ring magnets can be used in a wide range of applications due to their high coercivity and low cost.
Common applications include reed switches, loud speakers, security systems, audio and television and also holding devices such as pot magnets.
These popular magnets offer a medium level of magnetism and a good depth of field.
Ferrite has excellent resistance to demagnetisation/corrosion, however care must be taken when handling the product due to its brittleness.
Part #
Diameter
Depth
Internal Hole Diameter
Pull (Kgs)
Package Quantity
Price
Quantity
EP632
29 mm
8 mm
18 mm
0.3kg
10

£

21.30
EP634
36 mm
8 mm
18 mm
0.6kg
10

£

22.93