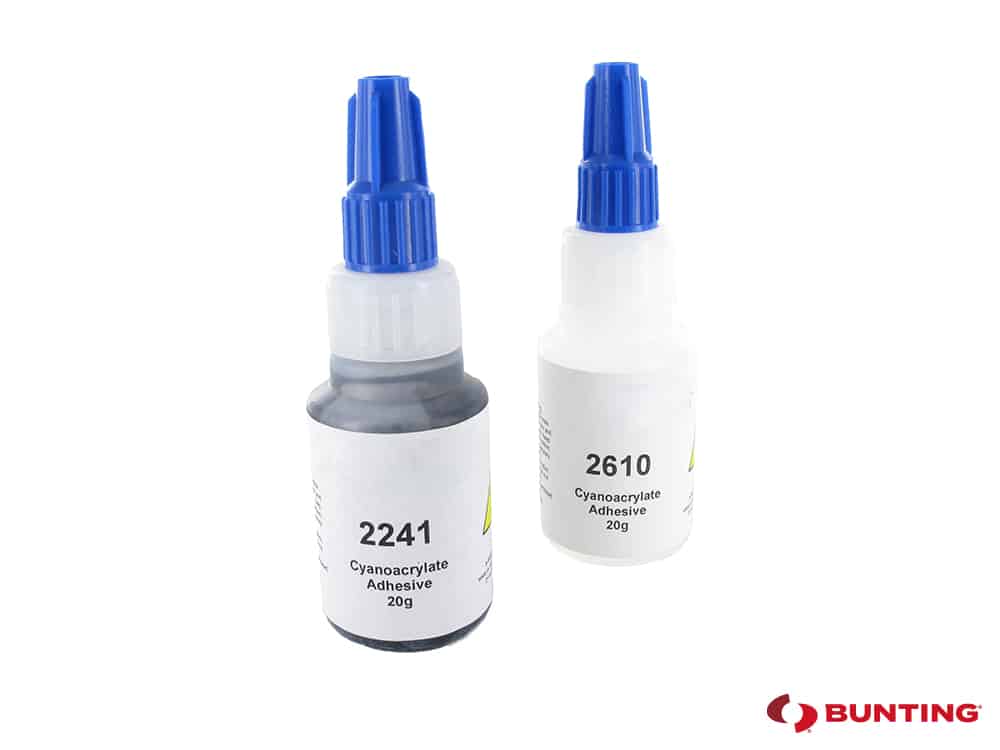 Buy Magnet Bonding Adhesives online with Bunting – eMagnets™
These two adhesives have been carefully selected for use with our range of Neodymium Magnets.
Part # 2241 is ideally suited for sticking to Metals, Plastics and Rubber etc…
Part # 2610 is ideally suited for sticking to Wood, Leather and Card Board etc…
Cyberbond cyanoacrylate adhesives, known as "super glues" or "instant adhesives" due to their extraordinary adhesion profile, are one-component, solvent-free, fast-setting adhesives. These cyanoacrylates polymerise within seconds due to the presence of a weak base, such as surface moisture, and will bond well to a wide range of substrates.