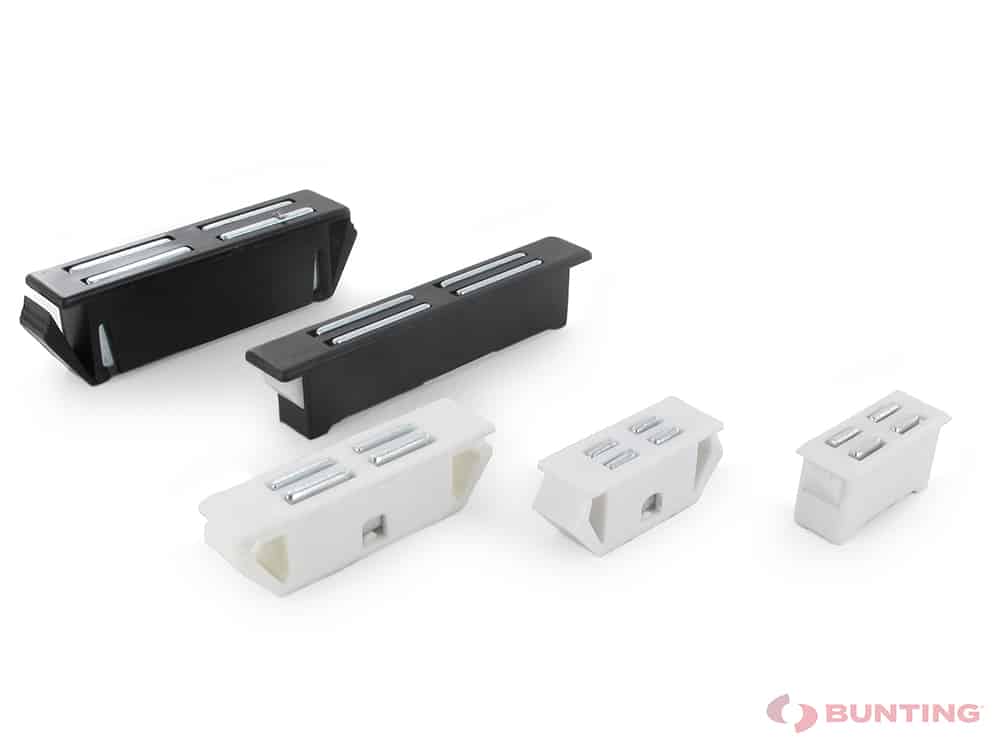 Buy Clip In Magnetic Catches online with Bunting – eMagnets™
The Bunting Magnetics Clip-in Magnetic Catches supplied by e-Magnets UK can be used on metal or plastic sheets. They are designed to easily fit where they can be sunk into very narrow door jambs. They require no screws – they just simply clip in.
The Clip-in Magnetic Catches are supplied with counterplates (screws are not included for the counterplate).
The colour options available are white and black. The maximum possible holding force achievable is 2kg to 15kg depending on the version.
The Pull (Kgs) figure is a nominal pull force.