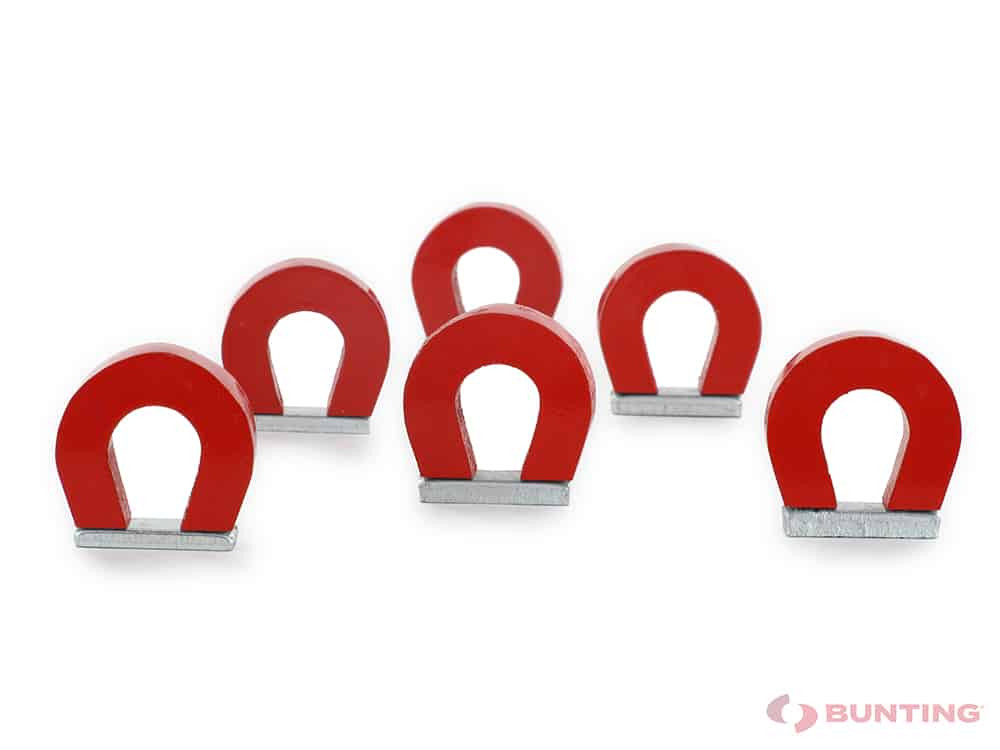 Buy Pocket Magnets online with Bunting – eMagnets™
Pocket Magnets have a well recognised and traditional horseshoe shape.
They have a NORTH and SOUTH pole.
Maximum operating temperature :500 deg.C
Pocket magnets are supplied with a keeper and can be used to easily check whether parts are ferrous or not.
Part #
Length
Width
Depth
Pull (Kgs)
Package Quantity
Price
Quantity
MAG802
22 mm
8 mm
25 mm
2.2kg
1

£

4.66
MAG802N
22 mm
8 mm
25 mm
2.2kg
1

£

2.98
MAG803
35 mm
16 mm
27 mm
4kg
1

£

6.02