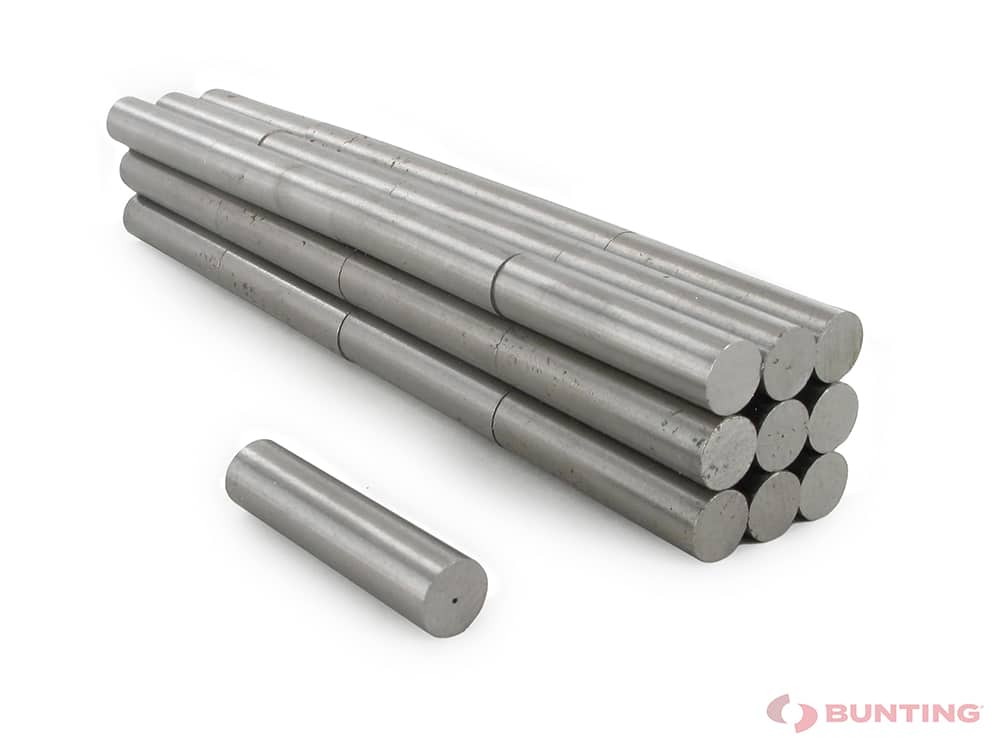 Buy Alnico Rod Magnets online with Bunting – eMagnets™
A Range of precision ground bar magnets manufactured from Alnico to provide a high resistance to corrosion and a high temperature rating (up to 500 degrees C).
If you require other sizes and shapes of Alnico, please contact us for a quotation. We can produce Alnico as part of our custom magnet service.
Part #
Diameter
Depth
Pull (Kgs)
Package Quantity
Price
Quantity
EP250
5 mm
12 mm
n/a
10

£

10.03
EP260
5 mm
15 mm
n/a
10

£

11.25
EP270
5 mm
20 mm
n/a
10

£

14.06
EP275
6 mm
20 mm
n/a
10

£

15.06
EP276
6 mm
25 mm
n/a
5

£

9.04
EP277
4 mm
20 mm
n/a
20

£

12.31