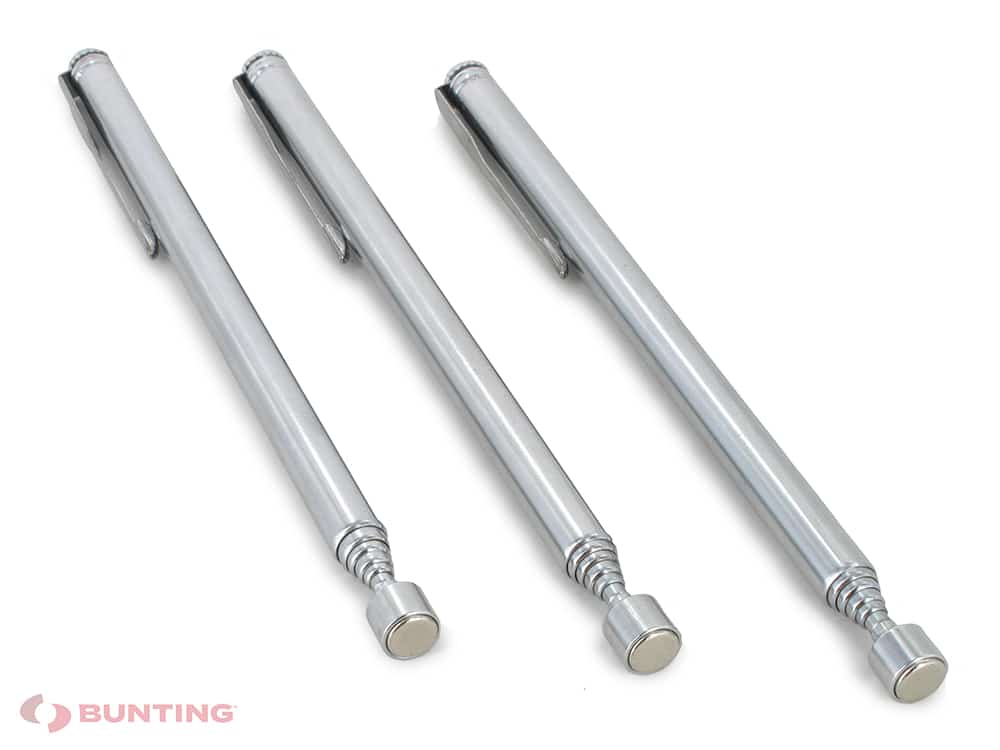 Buy Magnetic Retrieval Pen online with Bunting – eMagnets™
A high-quality telescopic magnetic retrieval pen fits neatly into a pocket yet extends to 650mm and contains a powerful neodymium magnet. It is 6.9mm in diameter and, when closed, is 125mm long.
It is ideal for recovering mild steel nuts and bolts, some keys, etc (i.e. anything that is ferromagnetic) that have fallen into small areas that fingers cannot reach.