A Magnetic Catch specifically designed for Shaker style kitchen cabinets. Quick & easy to install, with only one screw fixing. The new catch plate with leather buffer provides the almost silent closing of a kitchen cabinet door and is available with your company's own branding so that you can subtly leave your mark on every kitchen installation.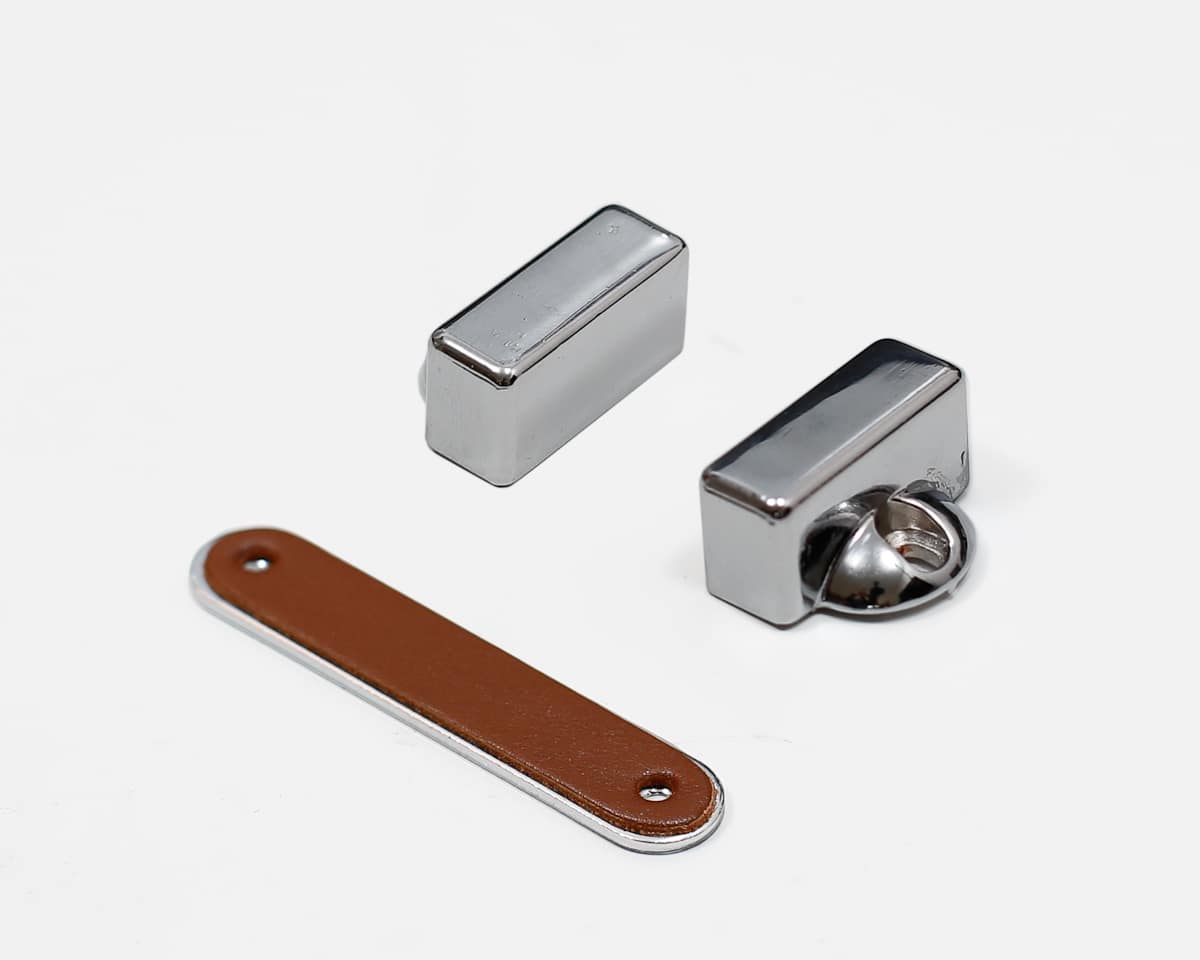 The Shaker Magnetic Catch is designed specifically for handmade in-frame doors for bespoke kitchen cabinets.
The Shaker Magnetic Catch is 29mm long by 20mm deep and 15mm high and features a chrome finish with a hidden screw head. Fixing requires only one No. 4 woodscrew and raised bosses on the mounting surface prevent any rotation even though only one screw is employed. The magnetic strength of the catch generates a 5kg holding force.
Three different styles of catch plate are available for the Shaker Magnetic Catch including a new leather clad catch plate that dampens down any noise from the closing of the catch. The three catch plate types are:
• Standard blank catch plate;
• Catch plate with tan leather buffer; (Please contact us if you would like a different colour leather, minimum order quantities will apply)
• Catch plate with a branded embossed leather buffer, different colour foils and leather patches are also available.
The branded-embossed leather buffer allows a company's logo or name to appear on the magnetic catch. There is a one-off tooling charge of £150 for the embossing.
Please contact the Bunting team on 01442 875081 if you would like to discuss applying your branding to the leather buffer.