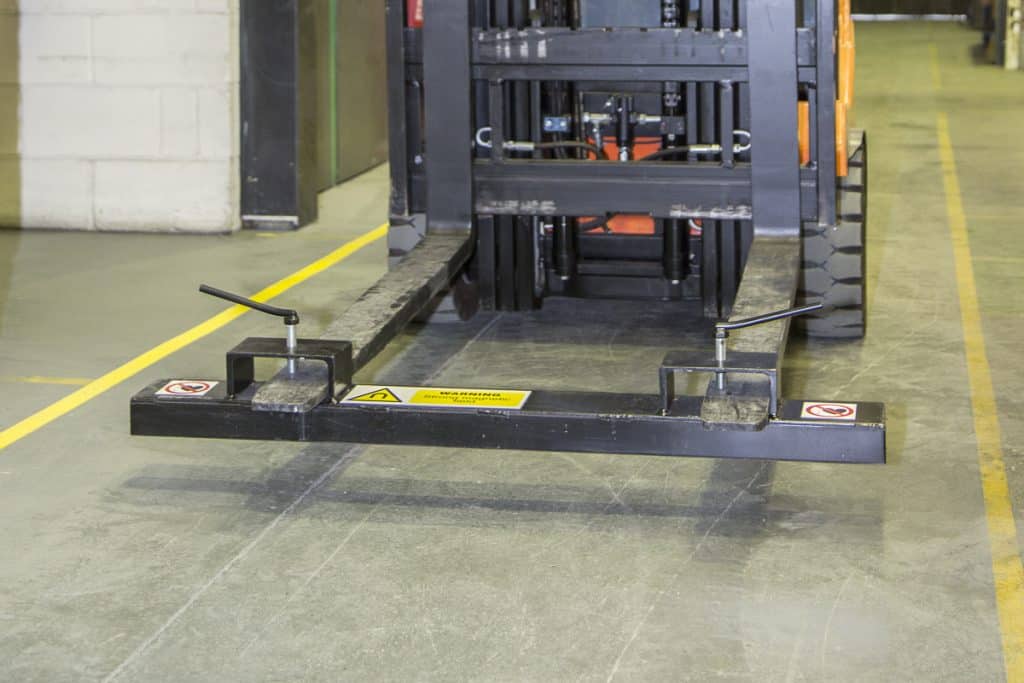 Standard Forklift Sweeper
Buy Standard Forklift Sweeper online with Bunting – eMagnets™
Our Standard Forklift Magnetic Sweeper is simple in design, easy to operate, robust and extremely effective at sweeping large areas.
Designed to be easily mounted onto universal forklift trucks, the forklift sweeper is fitted directly onto the forks using two 180mm wide pockets.
The magnet is constructed using a heavy duty mild steel back bar enclosed in a stainless steel case giving excellent durability. The fork mounted sweepers are available in a range of widths starting from 600mm wide, up to 2100mm wide however our most popular size is the 1200mm wide sweeper.
The recommended sweeping height for these units is 75mm.
Lead Time: approximately 6 weeks
Part #
Length
Width
Depth
Performance
Package Quantity
Price
Quantity
MMSW60
600 mm
125 mm
65 mm
Sweeping Height 75mm
1

£

595.00
MMSW90
900 mm
125 mm
65 mm
Sweeping Height 75mm
1

£

675.00
MMSW120
1200 mm
125 mm
65 mm
Sweeping Height 75mm
1

£

815.00
MMSW150
1500 mm
125 mm
65 mm
Sweeping Height 75mm
1

£

1,010.00
MMSW180
1800 mm
125 mm
65 mm
Sweeping Height 75mm
1

£

1,170.00
MMSW210
2100 mm
125 mm
65 mm
Sweeping Height 75mm
1

£

1,295.00