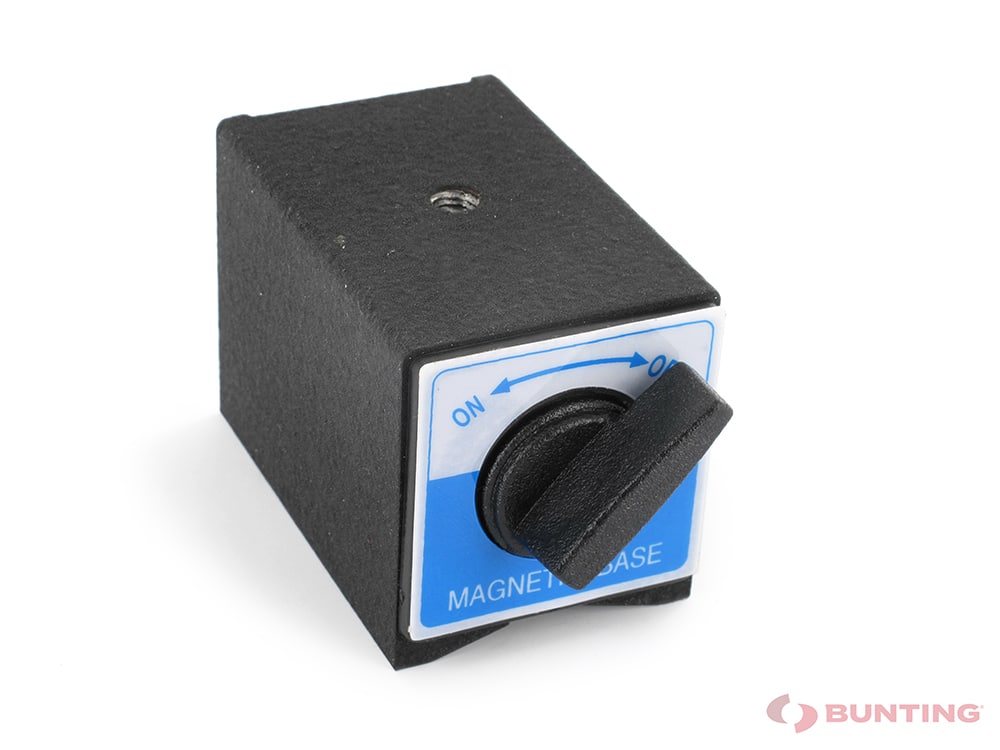 Buy Switchable Permanent Magnets online with Bunting – eMagnets™
Switchable magnets allow flexibility in the positioning. They can be used to mount a component to the desired position.The magnet can then be switched on to hold the component in place either permanently or temporary by exerting upto 80kgs of magnetic holding force and can be switched off when required.The magnet has toggle switch on the end which is ideal for a quick release.
Each unit has an M8 threaded hole in the top for convenient mounting.
Part #
Length
Width
Depth
Pull (Kgs)
Package Quantity
Price
Quantity
LN031A
63 mm
50 mm
55 mm
60kg
1

£

18.38
LN031B
63 mm
50 mm
55 mm
60kg
1

£

26.62
LN032A
60 mm
50 mm
55 mm
80kg
1

£

11.33
MAG905
72 mm
50 mm
55 mm
80kg
1

£

20.08
Data Sheets