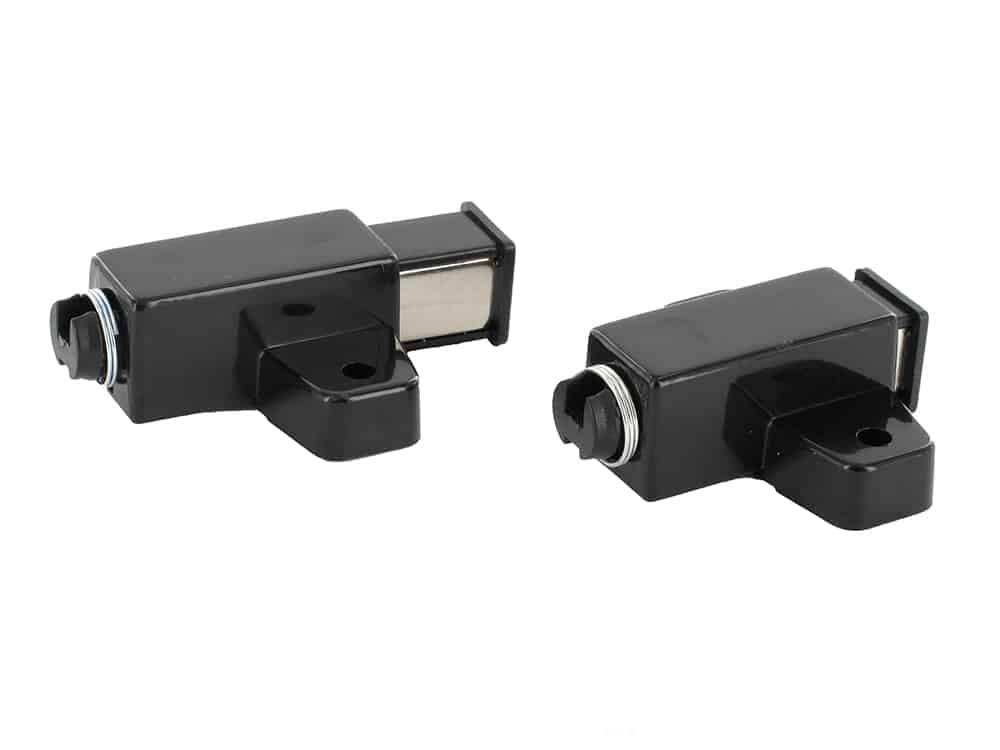 Buy Magnetic Touch Latches online with Bunting – eMagnets™
The Bunting Magnetics Magnetic Touch Latch will hold a cabinet door closed yet only a light touch is needed to operate the internal spring in the catch to the release the door.
They are either surface mount fitting or recess fitting, depending on the version. They are all soft touch opening.
The colour option is black. The maximum possible holding force achievable is 1kg or 1.2kg depending on the version.