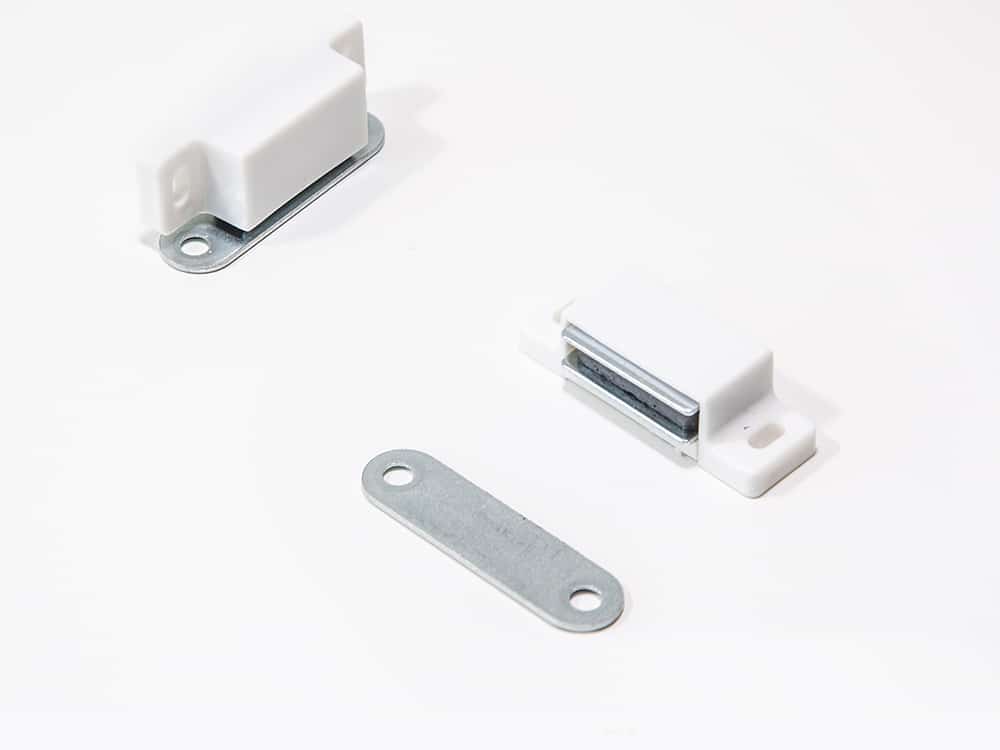 Buy Economy Magnetic Catches online with Bunting – eMagnets™
For an economical choice of magnetic catch, the Economy Magnetic Catch range is well worth a serious look at. The Economy Magnetic Catch has mobile pole pieces which move to allow an automatic take up of parallel play when fitted.
They also have oblong slots to allow some additional positional play when screwing them in place. The Economy Magnetic Catches are effective magnetic catches and are simply a fantastic economical choice.
We offer a comprehensive range of Economy Magnetic Catches in a range of sizes. We offer a selection of colours including White, Black, Brown, Cream and Chrome plated finishes.
All catches come complete with a counterplate (but without fixing screws). The maximum possible holding force achievable is 1kg to 6kg depending on the version.
This range of Economy catches are perfect for wide range of applications in both domestic and commercial situations.