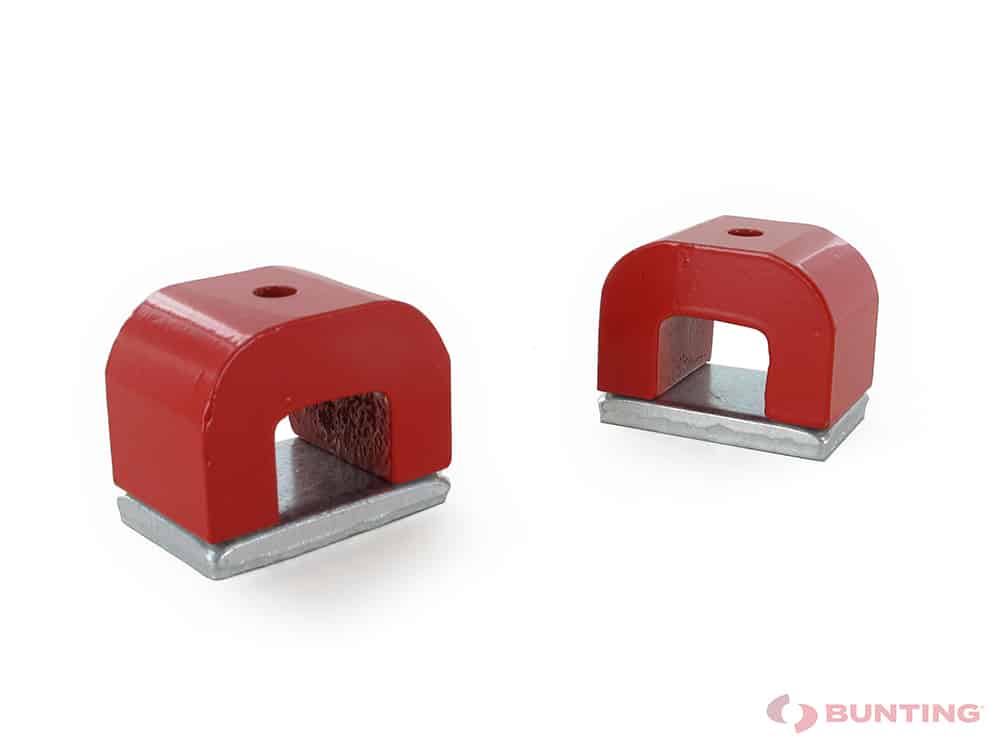 Buy Alnico Power Magnets online with Bunting – eMagnets™
Power Magnets are powerful and durable horseshoe magnets that give a high performance through a range of air gaps and high temperatures. A high level of stability, corrosion resistance and temperature resistance.
Ideal for retrieving parts from hot and corrosive liquids.
Maximum Operating temperature:500 deg.C
Ideal for retrieving ferrous parts from high temperature salt baths, plating vats or oil quenching tanks.
Part #
Length
Width
Depth
Pull (Kgs)
Package Quantity
Price
Quantity
MAG811
30 mm
20 mm
20 mm
4kg
1

£

12.38
MAG812
40 mm
25 mm
25 mm
9kg
1

£

21.57
MAG813
45 mm
30 mm
30 mm
11kg
1

£

26.23