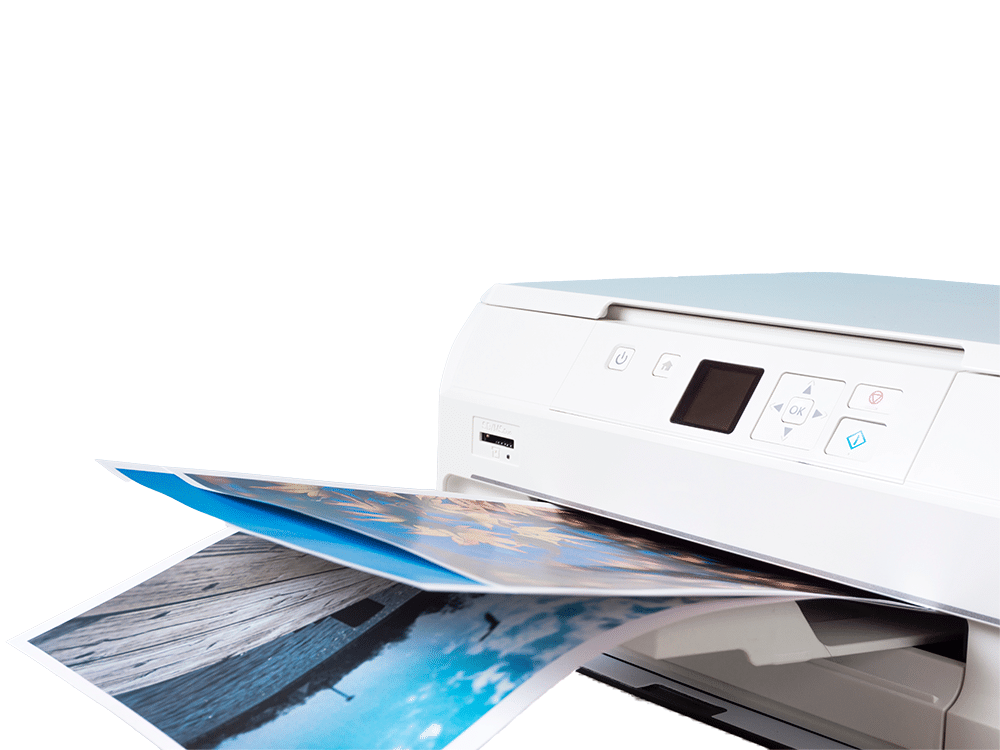 Buy Printable Magnet Sheet online with Bunting – eMagnets™
The Printable Magnetic Sheet comes in A4 sized sheets. There are two finishes – matte white and gloss white. It can be passed through the majority of inkjet and laser printers – it is recommended to use a single sheet at a time (it has been successfully used with Hewlett Packard Inkjet printers). The printed colour is smear free when dry. Both styles of sheet are designed for indoor use.
The gloss finish is used for a photographic paper styled shiny finish. The colour is a bright glossy white.
The matte finish can be used to print photos as well. The colour is a matt white without the glossy shiny finish. It has an additional use compared to the gloss version. It can be drawn on with felt tip pens, biros, ink pens and marker pens, etc. This makes it ideal for children to directly draw onto it (e.g. to make pictures for grand parents). It can also be used to make your own hand-drawn artwork or even to create handwritten notes or documents.
Both styles of sheet are thin enough to be easily cut with a pair of scissors, a guillotine or a Stanley knife making it versatile in arts and crafts applications.
The Printable Magnetic Sheet can be used to create a variety of material. Examples include:-
Photos (e.g. holiday photos, family photos, pet photos, etc)
Recipes
Magnetic business cards (e.g. putting business cards onto serviced fridges, boilers, etc for marketing purposes)
Posters and Adverts
Menus
Magnetic jigsaw puzzles
To do lists
Magnetic word (educational) games
Magnetic labels
Artwork designs
Children's drawings
Fridge magnets
Signs (e.g. health and safety signs, etc)
Documents, charts, graphs (e.g. for business use, personal use, etc)
Badges, etc
Part #
Size
Finish
Type
Package Quantity
Price
Quantity
RU250AC-M
A4
Matt
Inkjet
1

£

1.88

Quantity Discount Pricing
Prices per number of Packs
Min
Max
£ / Pack
£ / Magnet
1
9
£1.88
£1.8800
10
49
£0.75
£0.7500
50
99
£0.60
£0.6000
100
£0.53
£0.5300

RU250BC-M
A4
Gloss
Inkjet
1

£

2.49

Quantity Discount Pricing
Prices per number of Packs
Min
Max
£ / Pack
£ / Magnet
1
9
£2.49
£2.4900
10
49
£1.00
£1.0000
50
99
£0.82
£0.8200
100
£0.74
£0.7400

RU260AC-M
A3
Matt
Inkjet
1

£

2.49

Quantity Discount Pricing
Prices per number of Packs
Min
Max
£ / Pack
£ / Magnet
1
9
£2.49
£2.4900
10
£1.00
£1.0000