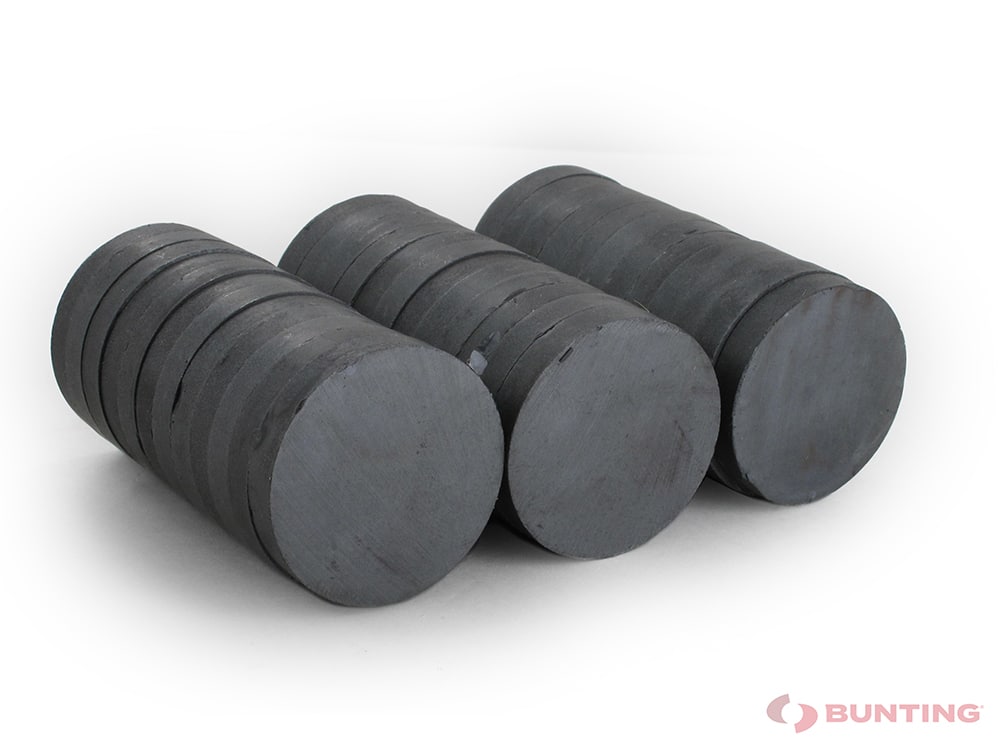 Buy Ferrite Disc Magnets online with Bunting – eMagnets™
The ferrite disc magnets, because of their high coercivity and low cost, are suitable for a wide variety of applications. They can be used in Reed Switches, holding devices such as pot magnets, security systems, audio visual systems and in the office (notice boards).
The ferrite disc magnets have excellent resistance to corrosion.