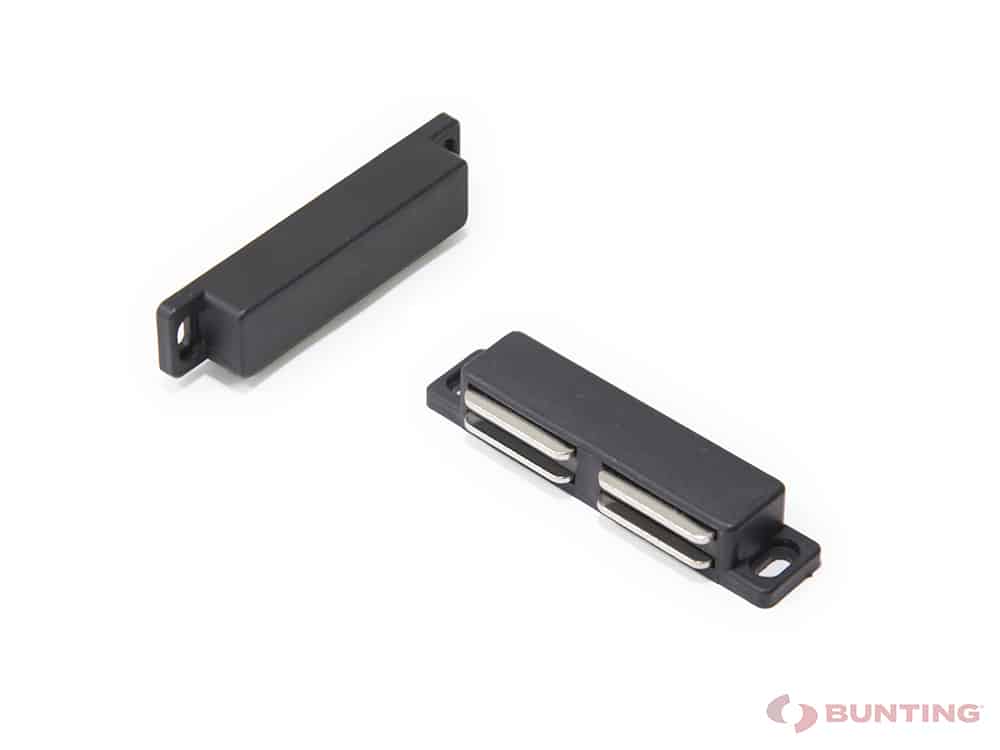 Buy Surface Mounted Catches online with e-Magnets UK™
The Bunting Magnetics Surface Mounted Magnetic Catch is designed for surface mounting. Its simple yet sturdy construction allows an effective surface mount contact to be made. Each catch is supplied with a counterplate. No screws are provided.
The colour option available is black. The maximum possible holding force achievable is 3kg to 10kg depending on the version.
Part #
Length
Width
Depth
Mounting
Pull (Kgs)
Package Quantity
Price
Quantity
CA183AKITP
45 mm
10.5 mm
11.5 mm
Top
6Kgs
10

£

13.36
CA184AKITP
62 mm
10.5 mm
11.5 mm
Top
10Kgs
10

£

14.46
CA185AKITP
32 mm
10.5 mm
11.5 mm
Side
3Kgs
20

£

19.69
CA186AKITP
45 mm
10.5 mm
11.5 mm
Side
6Kgs
10

£

12.66
CA187AKITP
62 mm
10.5 mm
11.5 mm
Side
10Kgs
10

£

14.76