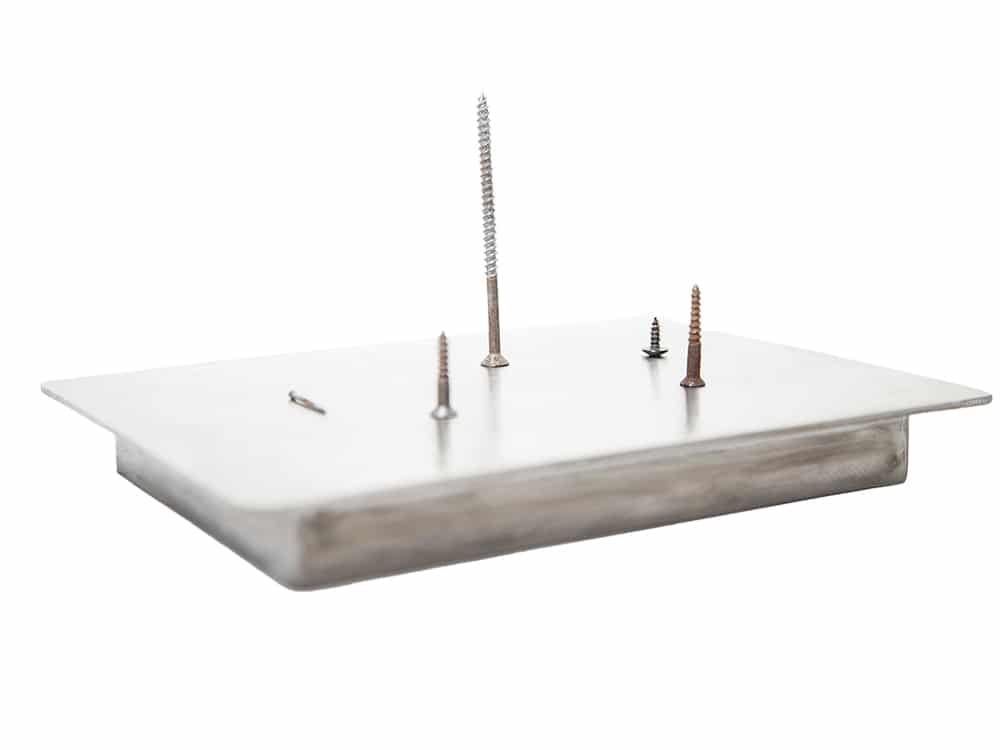 Buy Plate Magnets online with Bunting – eMagnets™
Bunting Magnetics Plate Magnets are used to remove ferrous fines, as well as large pieces of tramp iron, from many types of free-flowing and pneumatically conveyed material. Bunting Plate Magnets are easily installed in enclosed flow lines.
Bunting Magnetics Plate Magnets handle powdery, moist, lumpy, and abrasive products and large debris that might choke, bridge, or cause rapid wear in magnetic cartridge based separators. Bunting Magnetics Plate Housing Magnets resist bridging and choking to remove tramp iron and ferrous fines from flow-resistant bulk materials.
Bunting Magnetics Plate Magnets can also be installed above conveyors, at the end of conveyors or below conveyor drive pulleys to capture the ferrous contaminants as the conveyed material drops from the open belts. These versatile magnetics plates can therefore be mounted above or below product flow.
All Bunting Magnetics Plate Magnets have 100% stainless steel exteriors to resist the corrosive effects of mild acids, moisture, and washdown. The stainless steel housings mount easily to enclosed spouting or directly on processing equipment. Optional square, rectangular, and round adapters can be supplied to your specifications for ease of installation into your existing systems.
A baffle at the top of the Bunting Magnetics Plate Magnet housing helps break up clumps and directs product flow over the unit's two powerful Plate Magnets.
There are three faceplate styles. Flat face, Pole face and Tapered Step face.
The Flat Face Model is recommended for low-density product flows, inverted installations, and applications that must be kept sanitary.
The Pole Face Model is intended for low-flow applications. It features two exposed pole plates to capture and hold contaminants.
The Tapered Step Face Model is designed to hold ferrous debris against its solid tapered step to prevent wash-off of tramp iron and fines even in high-density applications and when product flow is rapid.
Magnetic pole faces and tapered step faces are 410/416 stainless steel. Everything else is 300 series stainless steel.
In the standard configuration, the Plate Magnets are hinged to the housing like doors and swing out for easy cleaning. The hinges are made from cast stainless steel and have smooth and easy to clean surfaces.
The debris can be ferromagnetic, ferrimagnetic and possibly the more noticeably paramagnetic and antiferromagnetic materials.
The common choice of unit is a high energy Ferrite Plate Magnet version and this is used to capture the most common ferrous debris.
For applications that involve very fine ferrous particles or particles which are slightly magnetic we suggest using a lightweight Rare Earth Plate Magnet version (a Bunting Magnetics Plate Magnet that contains high performance NdFeB magnets) which offers the maximum amount of magnetic power. The Neodymium Plate Magnet versions are continuously welded to make a watertight seal that protects against corrosion.
Self-Cleaning Plate Housing Magnets come in both manual and pneumatic models.
The Manual Self-Cleaning Model has an interior drawer that carries captured debris out past the Plate Magnets for safe, convenient disposal as the drawer is pulled from the housing.
Pneumatic Self-Cleaning Models can be installed without regard to accessibility. They operate at the touch of a remote switch or by a Bunting-engineered automated control package.
To summarise:-
Excellent for coarse, fluffy, and other flow-resistant materials that bridge in grates and drawer magnets.
Compact design fits easily into limited spaces.
Mount in spouting or on processing equipment.
Custom transitions for round, square, or rectangular spouting.
Rugged stainless steel construction.
Available with Ceramic or powerful, lightweight Rare Earth magnets.
Hinged plate magnets swing out for manual cleaning.
Self-cleaning models cut downtime and labour expense.
Ideal for 30° to 60° angled spouting.
Hinged plates swing out for easy cleaning.
Part #
Length
Width
Material
Gauss
Type
Package Quantity
Price
Quantity
PM-0605-NPB
6 Inch
5.5 Inch
Neodymium
4400 Gauss
Power Balanced
1

£

470.00
PM-0607-CR
6 Inch
7 Inch
Ferrite
1977 Gauss
Standard
1

£

220.00
PM0805-NPB
8 Inch
5.5 Inch
Neodymium
TBC
Power Balanced
1

£

595.00
PM0807-CR
8 Inch
7.625 Inch
Ferrite
TBC
Standard
1

£

280.00
PM1005-NPB
10 Inch
5.5 Inch
Neodymium
TBC
Power Balanced
1

£

785.00
PM1007-CR
10 Inch
7.625 Inch
Ferrite
TBC
Standard
1

£

335.00
PM1205-NPB
12 Inch
5.5 Inch
Neodymium
TBC
Power Balanced
1

£

985.00
PM1207-CR
12 Inch
7.625 Inch
Ferrite
TBC
Standard
1

£

395.00
PM2007-CR
20 Inch
7 Inch
Ferrite
1977 Gauss
Standard
1

£

625.00
PM2407-CR
24 Inch
7.625 Inch
Ferrite
1977 Gauss
Standard
1

£

735.00