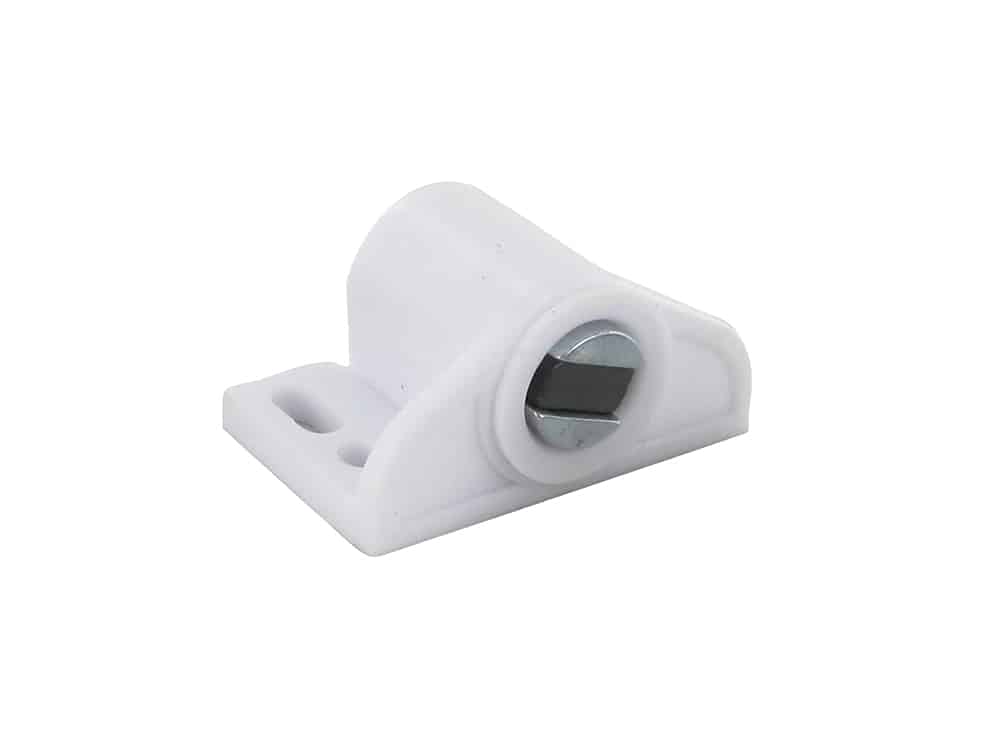 Magnetic Adjustable Surface Catches
Buy Magnetic Adjustable Surface Catches online with Bunting – eMagnets™
Magnetic adjustable surface catches can be used to fit a wide range of doors and cabinets. The magnetic catch magnet and pole piece are enclosed in a housing made from either a brass sleeve or an impact-resistant polypropylene thread. The front pole face is then ground.
Two styles exist – screw fixing and knock-in and adjustment for both is easy, simply screw or unscrew the unit inside the housing to adjust position. The adjustable surface magnetic catch come with counterplates but without fixings (i.e. no screws are provided).
The Pull (Kgs) figure is a nominal pull force.