Order up to
4.00pm for
next day
delivery
Free shipping on orders over £50

Order up to 4.00pm for next day delivery
Free shipping on orders over £50
Order up to 4.00pm for next day delivery
Free shipping on orders over £50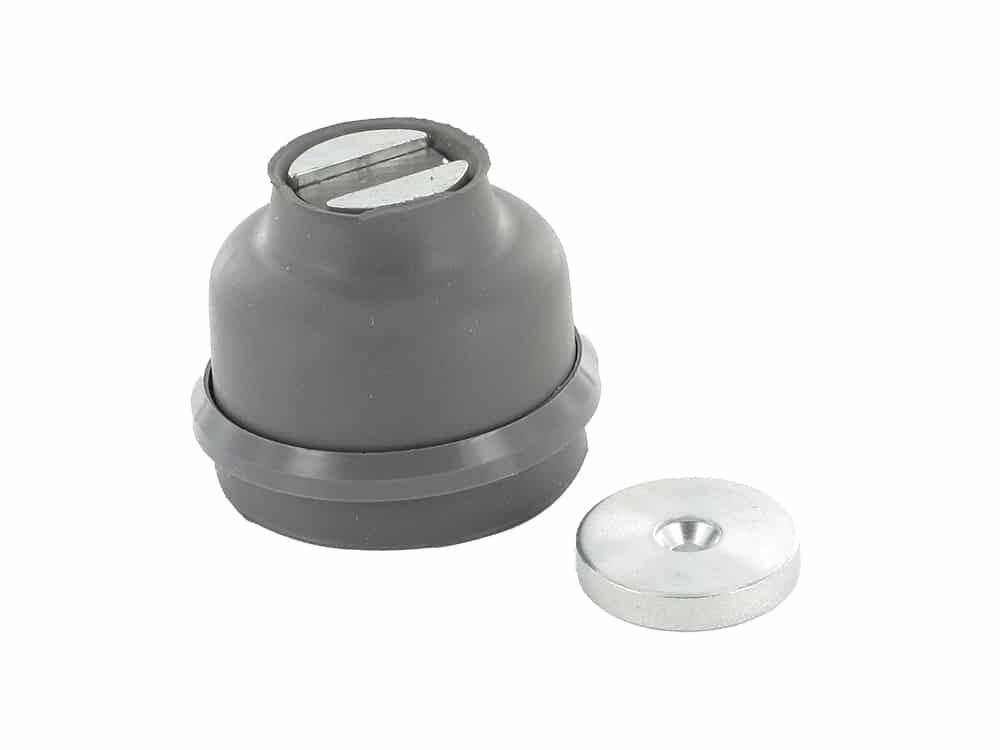 Buy Magnetic Door Stops online with Bunting – eMagnets™
The Bunting Magnetics Magnetic Door Stops range are wall and floor mounted magnetic stops that can be used to hold doors, gates and panels firmly in place.
The Magnetic Door Stops are often found in public buildings, rolling stock, sea going vessels and various machinery. They work effectively in the presence of vibrations, draughts and sudden acceleration/deceleration.
The Magnetic Door Stop body is slightly flexible and will compensate to some extent for movements after fitting. They can be floor mounted or wall mounted.
The colour options are Grey, Brown and Black. The maximum possible holding force achievable is 10kg to 30kg depending on the version.