SUPPLYING MAGNETS FOR OVER 60 YEARS
A Global business established for over 60 years
Why Choose Bunting | EMagnets?
Bunting | E-Magnets is the premier online destination for high-quality magnets and magnetic products. We are proud to offer a vast selection of magnets in various sizes, shapes, and strengths, catering to all your magnetic needs. Find out why E-Magnets are the right choice for you.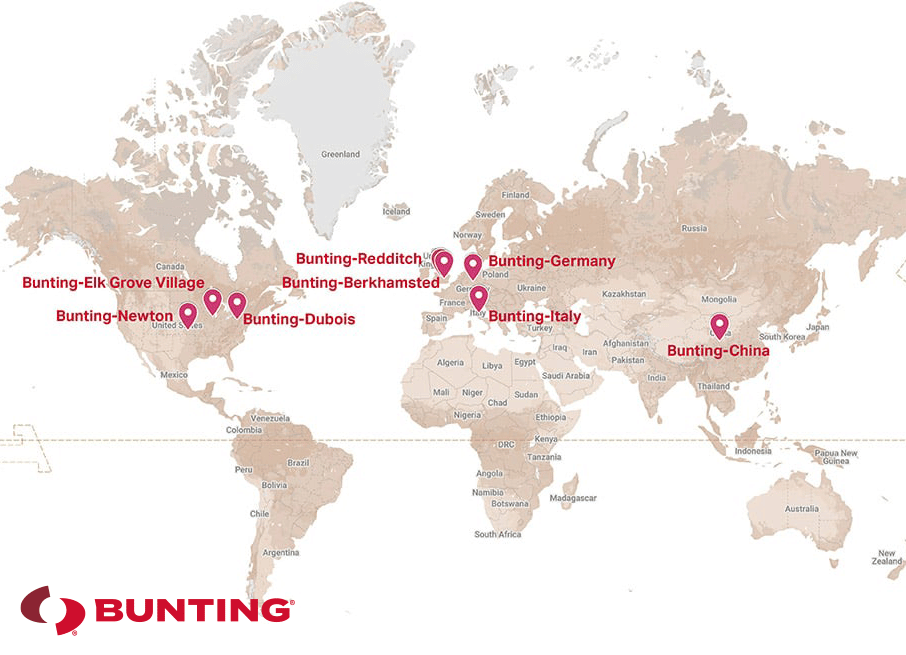 Expertise
We have been in the business for over 60 years, and we understand magnets better than anyone else. Our team of experts has a wealth of knowledge and experience that allows us to offer unparalleled service to our customers. Whether you're a first-time user or an experienced magnet enthusiast, we're here to help you find the perfect magnet for your application.
Quality
At E-Magnets, we believe that quality is key. That's why we only source our magnets from trusted suppliers who adhere to strict quality control standards. All our magnets are made from high-quality materials, ensuring they will last for years to come. We also conduct extensive testing on all our products to ensure they meet our high standards of performance and reliability.
Variety
We understand that every application is unique, which is why we offer a vast range of magnets to suit all your needs. From neodymium magnets to ferrite magnets, we have it all. We also offer custom-made magnets, so if you can't find what you're looking for, we can make it for you.
Customer Service
We take pride in our excellent customer service. Our team is always available to answer any questions you may have and provide you with expert advice on the best magnet for your application. We also offer fast and reliable shipping, so you can get your magnets when you need them.
Competitive Pricing
We understand that price is an essential factor when choosing a supplier, which is why we offer competitive pricing on all our products. We believe that everyone should have access to high-quality magnets at affordable prices, which is why we work hard to keep our prices low without compromising on quality.
Get in Touch
At E-Magnets, we're passionate about magnets, and we're committed to providing you with the best possible service. With our expertise, quality products, extensive range, excellent customer service, and competitive pricing, we're confident that we're the right choice for all your magnet needs. Browse our website today to see our full range of magnets and magnetic products.
Bunting-eMagnets – A Global Magnetic Business
As part of our continuous growth and development, we are now part of Bunting a global magnetic business. By combining the resources of both companies we will be able to offer the most comprehensive range of magnets, magnetic solutions and services in Europe. The merger will also allow us to increase our investment in new products, a wider range of stock and the latest technology, to better serve you.
Our facility in Berkhamsted manages the supply of a full range of permanent magnets, holding magnets and work holding magnets. This facility also houses our magnetic assemblies, high voltage magnetising equipment and post assembly magnetising systems divisions.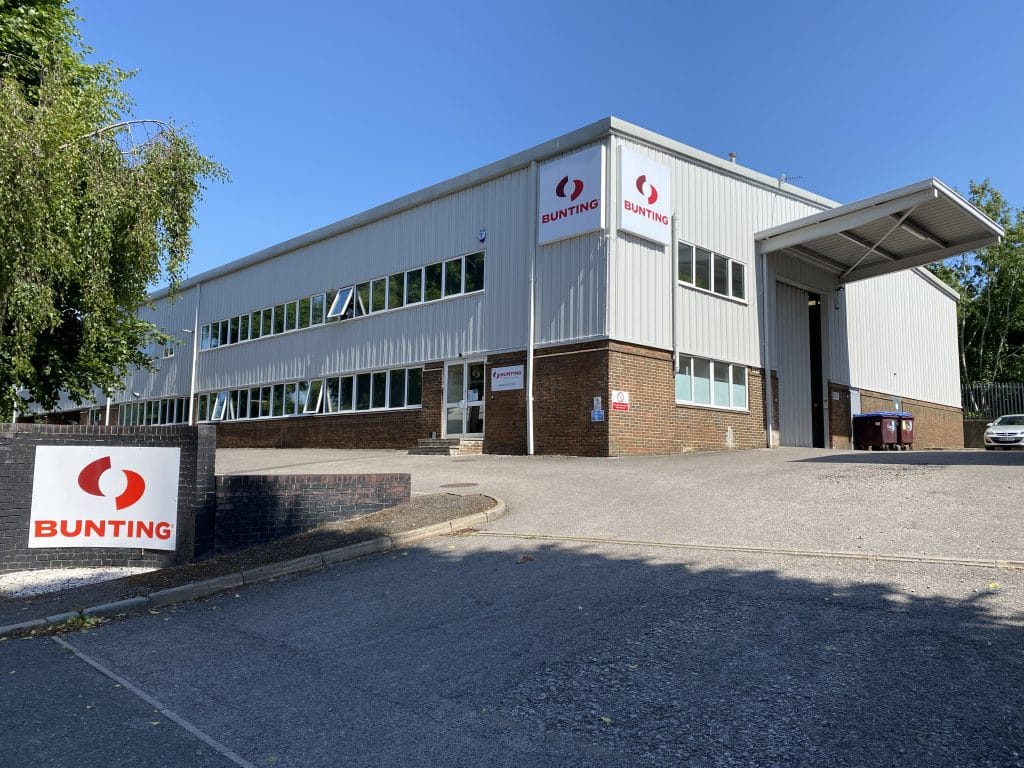 Our facility in Redditch specialises in the engineering and manufacturing of Magnetic Separation and Metal Detection equipment which is sold to industry throughout the world. Our capabilities include permanent magnet, electromagnet, eddy current and stainless steel removal throughout industry including: recycling, energy recovery, food, pet food, plastics, powder and bulk, minerals and quarrying.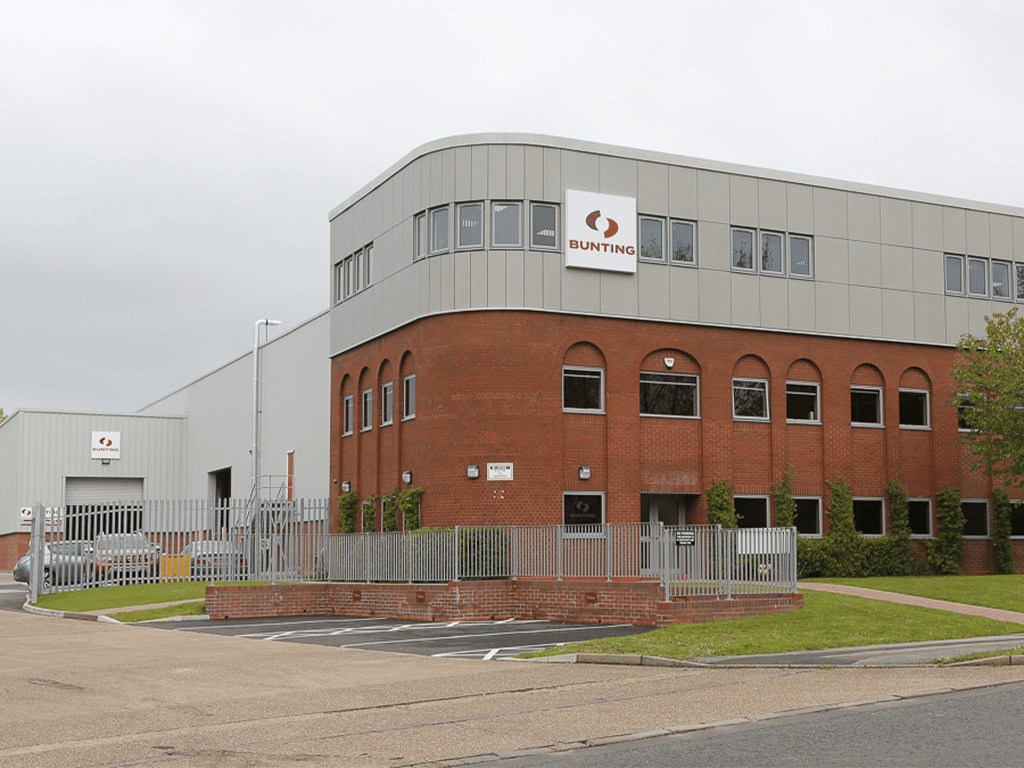 We are totally committed to our goals. To support this we have:
Experience of supplying to various markets that include: Engineering, Display & Design, Packaging, Wind Generators and Automotive
Experience of becoming approved PPAP suppliers to the Automotive Industry
Experienced Sales and Technical personnel
A comprehensive product range
The ability to provide custom made magnets
Over 1,500,000 magnets in stock
99% of orders despatched and delivered within 24 hrs
Enquiries that are monitored for response time to ensure high levels of Customer Service
Large or small businesses, OEM's, distributors all feel the benefit of developing a close working relationship with e-Magnets.
We provide a level of service that puts the customer at ease, knowing they are in the hands of experts.
Important Health & Safety information
Users of heart pace makers should avoid being near magnets. If a neodymium magnet is placed within 30mm of a heart pacemaker – it will stop working!
Manufacturers of products that incorporate these magnets should seriously consider how they communicate this hazard to their customers.
Modern Permanent Magnets can attract steel objects or other magnets from large distances and cause trapping injuries. Place non ferrous (wood / polystyrene / plastic / aluminium) parts between magnets and any steel or other magnet to prevent this hazard
Strong magnets, especially neodymium magnets should not be given to children
Many Magnets are brittle and may shatter if they are allowed to 'jump' together or they jump onto a steel surface. Always wear eye protection if this is likely to happen
Strong Magnets may affect or interfere with sensitive electronic instruments. Always keep magnets at least 100mm from such devices
Magnets can destroy information stored on magnetic media such as credit cards, floppy discs and computer hard drives. Keep them at least 50mm away
Analogue watches, televisions and computer monitors can be permanently damaged by placing magnets near them
Do not use magnets in explosive atmospheres
Do not use magnets if you are pregnant
Do not use magnets if have an insulin pump
Bunting – eMagnets recommends that our products are kept out of the reach of children
September 30, 2020
A message from BUNTING regarding COVID-19:
To whom it may concern,
We would like to wish each of you, your loved ones, your co-workers and your families to remain safe from the current Covid-19 pandemic which is spreading across our country and around the globe.
Since March 2020 BUNTING has maintained a COVID-19 response plan for all of our worldwide locations. This plan is in addition to all local, state and federal orders mandated which are currently affecting our individual locations, and those which may be mandated at the local, state, and federal level in the future.
In our daily business, we provide many different products to the medical industry that go into respirators, ventilators, & insulin pumps to name a few. We also supply products specifically designed for the protection of our food supply. 'Since our business is "life sustaining", we are exempt from orders of closure.
We are taking numerous steps with our employees to mitigate the risks as needed. Our responsibility is to keep supplying our customers with product while keeping our employees safe, healthy, and gainfully employed. We are all working together to supply our customers with the quality of product and the level of service they have come to expect from BUNTING.
If you any have questions or concerns regarding any of the BUNTING worldwide locations regarding the COVID-19 virus, please send an email to bmc@buntingmagnetics.com with "Bunting Covid-19" in the subject line.
Kindest Regards
Robert Bunting
President/CEO
Bunting
Please do not hesitate to contact us with any question or query you may have. Our professional team will give you expert advice and guidance for your magnetic application and equipment.