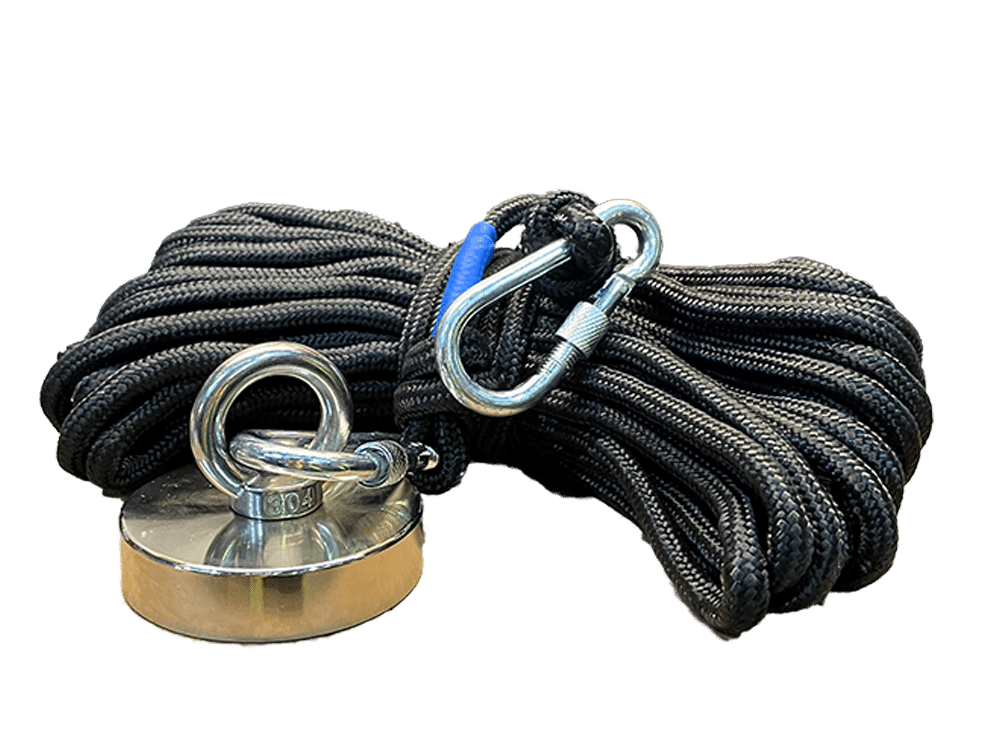 Magnet Fishing Kit - 240kg pull force
Powerful Fishing Magnets: Unleash the Treasure Hunter Within
This powerful fishing magnet is perfect for finding lost treasures and valuables in lakes, rivers, and other bodies of water. It has a pull force of at least 240 kg, so it can easily lift heavy metal objects from the bottom of the water.
The magnet is made of high-quality neodymium alloy, which is one of the strongest magnetic materials available. It is also coated with durable nickel plating to protect it from corrosion.
Features:
Pull force >= 240 kg.
Made of high-quality neodymium alloy.
Coated with a durable nickel plating.
Comes with a 15-metre rope.
£63.00
20 in stock (can be backordered)
Part #
Diameter
Depth
Pull (Kgs)
Material
Rope length
Package Quantity
Price
Quantity
E1126
75 mm
18 mm
240 Kgs
Neodymium
15 metres
1

£

63.00