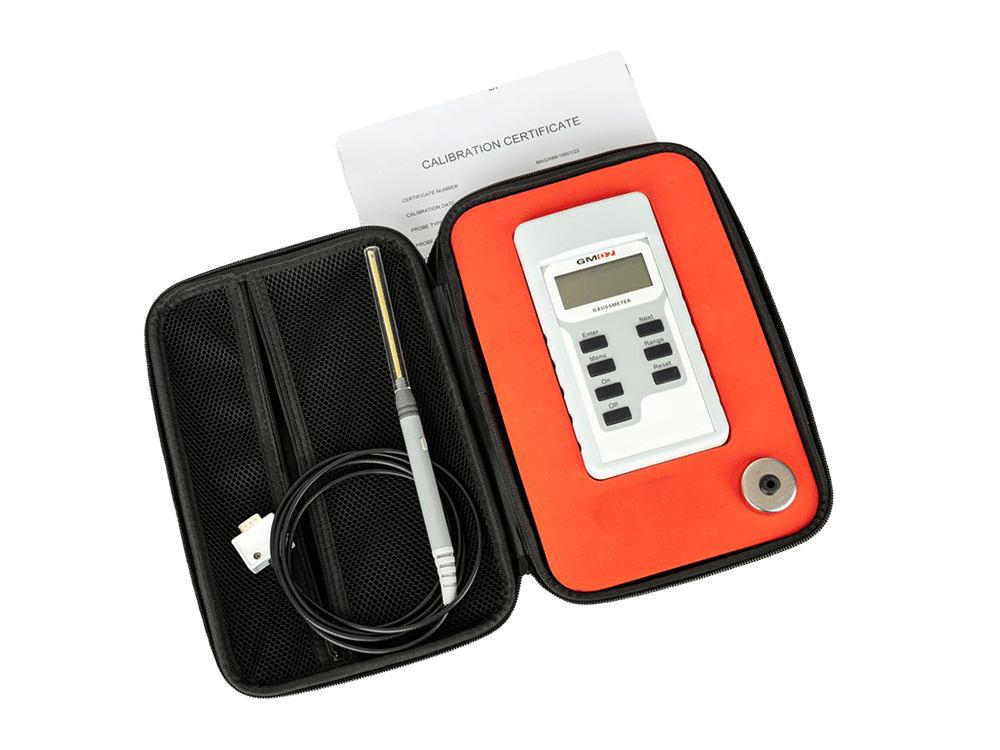 GM07 Gaussmeter with Transverse probe
Introducing the GM07 Gaussmeter. Designed to meet the diverse needs of researchers, engineers, and industrial professionals, the GM07 is a reliable and accurate tool for assessing magnetic fields in various applications.
The GM07 Gaussmeter is renowned for its simplicity and precision. Whether you're involved in scientific research, quality control, or industrial inspections, this handheld device offers a user-friendly experience without compromising on accuracy.
Featuring a robust design and intuitive operation, the GM07 is well-suited for both beginners and experienced users. With its comprehensive measurement capabilities, it provides valuable insights into magnetic field strengths, helping you make informed decisions and ensure product quality.
If you require the capability to transfer and analyse data on a computer, please see the GM08 here
Part #
Dimensions
Type
Extra Functions
Package Quantity
Price
Quantity
GM07
175mm x 89mm x 40mm
With Transverse Probe
None
1

£

640.00