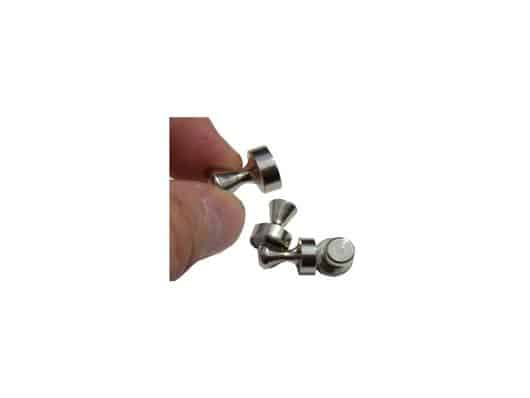 Magnetic Notice Board Pins
Buy Magnetic Notice Board Pins online with Bunting – eMagnets™
These magnetic notice board pins contain a Neodymium magnet, the magnet is mounted in a steel case with an ergonomically designed steel handle for ease of use.
The pins are designed for steel notice boards and are ideal for securing photographs, sheets or notices.
They are small, easy to grip and very powerful.
One magnetic pin will hold 10 pieces of A4 paper to a magnetic surface.